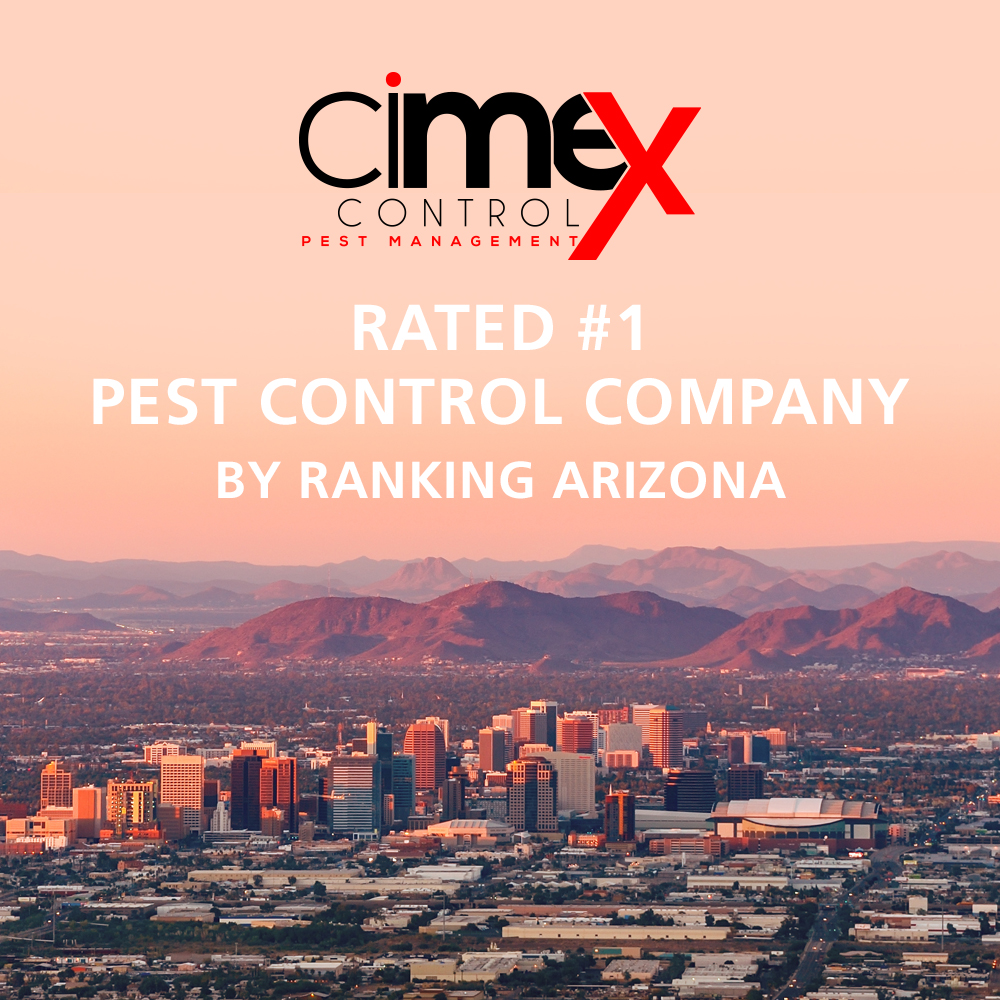 We're proud to announce we were rated #1 in the Pest Control category for the 2019 edition of Ranking Arizona! For 22 years, the publication has been referenced every day by company officials to help them make decisions for their businesses and families. We are happy to have a place next to so many fantastic business leaders in Arizona.

Ranking Arizona®: The Best of Arizona Business is the result of the largest business opinion poll taken in Arizona. Results are based purely on voters opinions. It is not based on annual revenue or the number of employees. Participants give their recommendations based on quality of products, services and with whom they would recommend doing business. 

Thank you to our customers for making your voices heard and recommending CimeX Control. We appreciate all of you!

-CimeX Control